Ghislaine Maxwell: From Socialite To Jeffrey Epstein's Alleged Co-Conspirator
"Her victims live with the trauma inflicted upon them years ago," an FBI official says.
AP Photo/John Minchillo, File
In this July 2, 2020, file photo, Audrey Strauss, acting U.S. attorney for the Southern District of New York, points to a photo of Jeffrey Epstein and Ghislaine Maxwell during a news conference in New York.
Ghislaine Maxwell is facing decades behind bars for the role she allegedly played in procuring underage girls for her ex-boyfriend, the late convicted sex offender Jeffrey Epstein — accusations she has denied. Maxwell's trial is scheduled to begin on November 29. Here is a timeline detailing the 59-year-old British socialite's association with Epstein through the years as well as the events leading up to her trial over a quarter century after the two first met.
Chasing Ghislaine airs on ID December 3rd at 8pm ET/ 7pm CT
Ghislaine and Epstein reportedly met and dated for a time after she relocated from England to New York following the death of her disgraced media mogul father, Robert Maxwell. "In particular, between in or about 1994 and in or about 1997, Maxwell was in an intimate relationship with Epstein and was also paid by Epstein to manage his various properties," Maxwell's indictment states.
Vicky Ward wrote in a March 2003 Vanity Fair article that Epstein called Maxwell his "best friend" in an interview. The writer noted that although Epstein said Maxwell was not on his payroll, she appeared to be in charge of organizing his life.
Epstein accuser Virginia Roberts Giuffre filed a civil lawsuit against Maxwell for defamation, accusing her of calling her a liar. Giuffre had alleged Maxwell introduced her to Epstein under the guise the then-teenager working at Mar-a-Lago in Palm Beach, Florida, would be paid to be his part-time masseuse. According to Giuffre, Maxwell played a key role in allegedly procuring her for Epstein, who, she claimed, sexually abused her. Maxwell denied the allegations, but she and Giuffre settled the suit two years later, in 2017. Details of the settlement were never made public. In court papers, Giuffre also alleged she was passed on to Prince Andrew because of her involvement with Epstein, allegations the royal has vehemently denied.
According to a financial report, Maxwell secretly married 45-year-old tech millionaire Scott Borgerson. She then put around $22.5 million worth of her assets into a trust he controlled.
Epstein died by suicide at age 66 in his Manhattan prison cell while awaiting trial for sex trafficking charges. Maxwell later claimed she became a scapegoat for the convicted pedophile after prosecutors needed someone to take the fall and "baselessly caricatured" her "as a villain of near-mythical proportions," her defense lawyers wrote in court papers. "One does not need to engage in complex analysis to understand what has happened here: the government has sought to substitute our client for Jeffrey Epstein, even if it means stretching — and ultimately exceeding — the bounds of the law," the lawyers continued. "The government's sudden zeal to prosecute Ms. Maxwell for alleged conduct with Epstein in the 1990s — conduct for which the government never even charged Epstein — follows a history that is both highly unusual and deeply troubling."
FBI agents located and arrested Maxwell in the Northeast. "Most recently, the defendant appears to have been hiding on a 156-acre property acquired in an all-cash purchase in December 2019 (through a carefully anonymized LLC) in Bradford, New Hampshire, an area to which she has no other known connections," a detention memo obtained by ABC News reads. William F. Sweeney Jr., assistant director in charge of the FBI's New York Field Office, said the accused madam had been "continuing to live a life of privilege while her victims live with the trauma inflicted upon them years ago." Since her arrest, the court has denied Maxwell's repeated requests for bail, saying she is a flight risk because of her substantial assets.
Over 100 legal documents were made public detailing Maxwell's alleged involvement in grooming young girls for Epstein. "Maxwell [directed] a room full of underage girls to kiss, dance, and touch one another in a sexual way for defendant and Epstein to watch," a witness claimed in the documents, according to the Independent. Another document claims that "ample evidence in this case establishes that not only did [Maxwell] recruit underage girls for massage and sexual activities with Epstein, but that she participated in calling the girls; getting other people to bring girls; talking to the girls; taking massages from and leaving messages about the girls; and scheduling the girls to come over." Another released document states the defendant said she distanced herself from the billionaire because she "ceased to be happy in the job" and "ceased to be happy spending time with Mr. Epstein."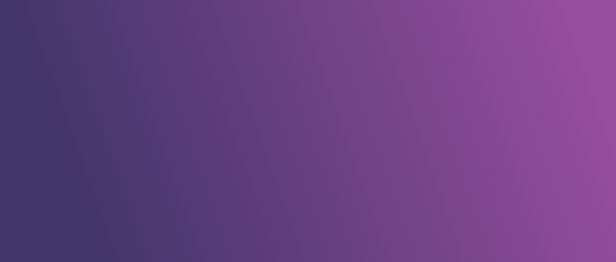 Your favorite shows, personalities, and exclusive originals, all in one place.
In a superseding indictment, New York prosecutors filed two additional charges against Maxwell — sex trafficking conspiracy and sex trafficking — in connection to a fourth juvenile accuser who was 14 when the alleged crimes started in 2001 and ran through 2004. Maxwell's previous six charges included conspiring to entice minors to travel to engage in illegal sex acts, and transporting a minor for the purposes of criminal sexual activity for allegedly "helping Epstein to recruit, groom, and ultimately abuse victims known to Maxwell and Epstein to be under the age of 18" between 1994 and 1997, an indictment states. Maxwell's defense team has said she "vigorously denies the charges, intends to fight them, and is entitled to the presumption of innocence."
Maxwell's jury trial is scheduled to start in the Manhattan courtroom of US District Court Judge Alison J. Nathan. The defendant has been held at the Metropolitan Detention Center in Brooklyn since authorities took her into custody in summer 2020.