Cop Gives Bullied Boy A Ride To School, Calls For Backup To Celebrate His Birthday
After no one showed up for the party, Grand Rapids' finest arrived to turn it into what the boy called "the best birthday ever!"
GRAND RAPIDS, MI — After giving a ride to a nine-year-old who missed the school bus, a Grand Rapids police officer discovered it was the boy's birthday and made sure that there would be a proper celebration. Photos of the event have gone viral.
According to the Grand Rapids PD, Officer Lynema recently saw Thomas Daniel, age nine, chasing after the school bus he had just missed. The officer asked the boy if he needed help and then, after checking with Thomas's mom, gave him a ride to school.
Along the way, Thomas shared that it was his birthday and invited Officer Lynema to his party later that day. The only concern, Thomas said, was that he gets bullied at school, so he was worried that no one would show up.
That evening, Officer Lynem did drop by the celebration and, sadly, Thomas was right — none of his classmates were there. Lynema also noticed that Thomas didn't have a cake.
The following day, Lynema and other officers returned to Thomas's house for a proper birthday bash that included a Krispy Kreme donut cake, wrapped presents, and joyful singing.
Thomas reportedly delighted in the surprise and declared, "This is the best birthday ever!"
The Grand Rapids PD posted photos of the party online and wrote: "No kid should get bullied, and no kid should worry if anyone will come to the party. Next year Thomas Daniel, make sure you drop us that invite a little sooner. We wouldn't want to miss it!"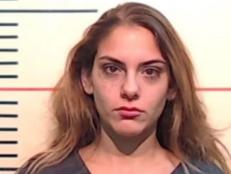 Katie Mehta, 26, who goes by her professional name, "Max McIntyre," was arrested on Saturday at the wedding.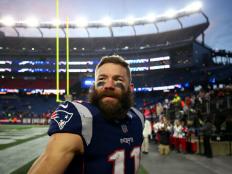 When the Patriots heard Dejah Rondeau's story, they brought her to Foxborough, where she toured the trophy room and shook hands with Julian Edelman.
Matthew Aimers has been charged with simple assault, disorderly conduct, and resisting arrest.