True Crime News Roundup: Judge Clears Two Men Convicted Of Killing Malcolm X
Plus: Chinese tennis player missing after making allegations of sexual assault; Britney says supporters saved her life; closing arguments set to begin in Ahmaud Arbery murder trial; two teenagers charged with killing girl police fatally shot.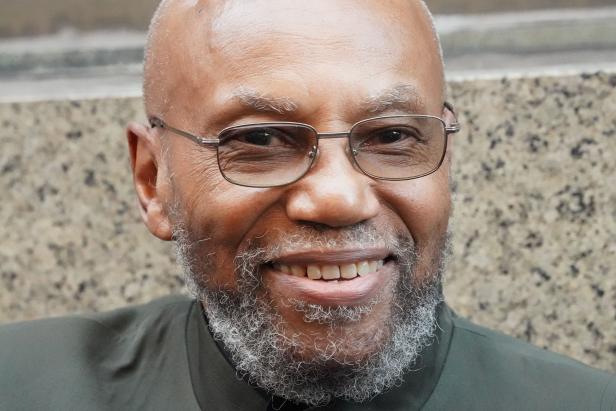 1236646425
Muhammad Aziz poses outside the courthouse after his conviction in the killing of Malcolm X was vacated, on November 18, 2021 in New York. A New York judge on Thursday ordered that the convictions of two men found guilty of the 1965 assassination of civil rights leader Malcolm X be vacated.
Bryan R. Smith/AFP via Getty Images)
Muhammad Aziz poses outside the courthouse after his conviction in the killing of Malcolm X was vacated, on November 18, 2021 in New York. A New York judge on Thursday ordered that the convictions of two men found guilty of the 1965 assassination of civil rights leader Malcolm X be vacated.
Muhammad A. Aziz and Khalil Islam are exonerated in the slaying of Malcolm X.
On Nov. 18, a judge at the New York Supreme Court in Manhattan exonerated two of three men convicted of playing a part in the February 1965 assassination of human rights activist Malcolm X in Harlem. A nearly two-year joint investigation launched by the Manhattan district attorney's office and lawyers for Muhammad A. Aziz and the late Khalil Islam concluded the pair likely never would have been found guilty if the FBI and New York Police Department had not withheld key evidence during their trials. Aziz was paroled in 1985, followed two years later by Islam, who died in 2009. The two spent a combined total of 42 years incarcerated. "While I do not need a court, prosecutors, or a piece of paper to tell me I am innocent, I am glad that my family, my friends and the attorneys who have worked and supported me all these years are finally seeing the truth we have all known officially recognized," now-83-year-old Aziz said of his exoneration, according to The Washington Post. A third man, Mujahid Abdul Halim, confessed to killing Malcolm X and maintained Aziz and Islam were innocent. Halim, 80, was paroled in 2010.
Calls grow louder for proof Chinese tennis star Peng Shuai is safe after she alleged an official sexually assaulted her.
A Chinese tennis player who alleged a government official sexually assaulted her at his home has gone missing. On Nov. 2, Peng Shuai, 35, claimed in an entry on a Weibo microblog — since deleted — that former vice premier Zhang Gaoli, 75, coerced her into having sex before the two began a consensual on-off relationship, Reuters reported. Gaoli said his accuser was unable to provide supporting evidence of the allegations. While she has not been seen since the post was published, the Chinese Tennis Association claimed Shuai was "not under any physical threat" and safe. In a Nov. 14 statement, Women's Tennis Association chairman and CEO Steve Simon called the recent events "of deep concern" and said "Peng Shuai, and all women, deserve to be heard, not censored." The United Nations is now calling for proof of the tennis star's whereabouts and wellbeing.
Britney Spears credits the #FreeBritney movement for saving her life.
In a video posted on Instagram four days after her court-ordered conservatorship was terminated on Nov. 12, Britney Spears thanked supporters for coming to her aid. "The #FreeBritney movement, you guys rock," the 39-year-old entertainer said. "Honestly, my voice was muted and threatened for so long, and I wasn't able to speak up or say anything... I honestly think you guys saved my life, in a way. One hundred percent." Spears' conservatorship, which began in 2008, allowed her father, Jamie Spears, to oversee and control her roughly $60 million fortune. Spears said she's grateful to now "be independent and feel like a woman."
Closing arguments are set to begin in the Ahmaud Arbery murder trial.
The Ahmaud Arbery killing trial is nearing its final stretch, with closing arguments expected to begin on Nov. 22. Gregory McMichael, his son, Travis McMichael, and their neighbor, William "Roddie" Bryan Jr., were charged with malice and felony murder, aggravated assault, false imprisonment and criminal attempt to commit a felony in connection to Arbery's shooting death in February 2020 near Brunswick, Georgia. The three men have all pleaded not guilty and are claiming they acted in self-defense. The trio suspected Arbery was involved in a burglary and video shows they chased Arbery down in vehicles before Gregory McMichael fatally shot him after the two wrestled over McMichael's shotgun. Arbery's family countered the 25-year-old was just out for his daily jog at the time. If convicted of the crimes against them, the three defendants each face up to life in prison without the possibility of parole.
Two teenagers are charged with the murder of an 8-year-old girl police fatally shot.
Two teenage boys who got into a gunfight outside a school football stadium last summer in Sharon Hill, Pennsylvania, each face a charge of first-degree murder. During the Aug. 27 incident, three police officers in the area responded by firing 25 shots in the direction of a vehicle they wrongly believed was where the shots originated, wounding three people and killing 8-year-old Fanta Bility, according to The New York Times. Despite the fact police fired the deadly shots, prosecutors charged the teenagers, Hasein Strand, 18, and 16-year-old Anthony Ford, for the girl's death, based on their interpretation of the "transferred intent" legal theory, which holds a defendant who intends to harm one victim but unintentionally harms a second person reliable for the consequences. The Times reported that the victim's family and others, including State Senator Anthony H. Williams, believe charging the teenagers with the girl's murder was intended to shield police from accountability. "They were not the individuals who shot the little girl," Williams said. "How in God's name you can go from not charging individuals who were involved to charging individuals who were not involved is an exclamation point for the system to be changed. Not reformed, but to be dramatically changed. It's mind-boggling." A grand jury is reviewing the case "so that it may be determined whether the police officers' use of deadly force was justified," District Attorney Jack Stollsteimer of Delaware County said.