Police Officer Accused Of 'Hunting A Lone Female To Kidnap And Rape' Pleads Guilty To Her Murder
Wayne Couzens spent a month researching how to carry out the violent crimes against Sarah Everard, a complete stranger, prosecutors say.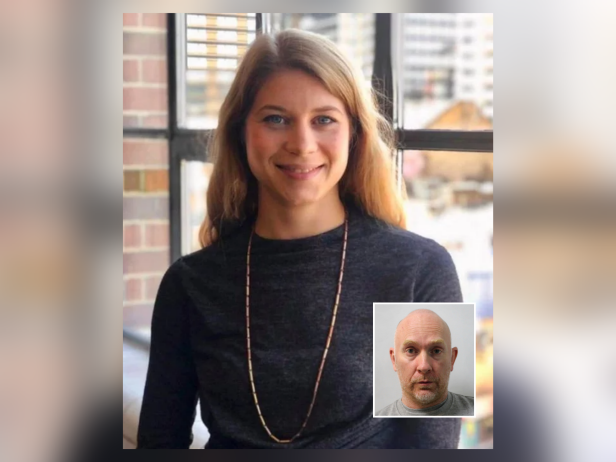 On March 3, 2021, Sarah Everard, 33, was walking home from a friend's home in South London when Wayne Couzens stopped her, lured her into his car under the false pretense she had violated COVID-19 restrictions, handcuffed her as well as showed her his warrant card. He drove her around 50 miles away then raped and murdered her.
A police officer in England admitted he meticulously planned the kidnapping, rape, and murder of a woman he selected at random and then falsely arrested.
According to Lord Justice Adrian Fulford, the judge on the case, Wayne Couzens traveled between his home in Deal, Kent, and London over the course of at least a month in 2021 as he researched how "to carry out a violent sexual assault on a yet-to-be-selected victim."
On March 3 of that year, Couzens completed a shift at his job as a parliamentary and diplomatic protection officer at the United States Embassy and drove a vehicle he rented days earlier to the city on what prosecutors called a "hunting" mission, BBC reported.
Around 9:30 that evening, Sarah Everard, a 33-year-old marketing executive, left her friend's house in Clapham, South London, and was walking home alone when she encountered Couzens, a total stranger.
Couzens managed to lure the woman to his vehicle under the false pretense she had violated COVID-19 restrictions, and he "[handcuffed] her as well as [showed] her his warrant card," CNN reported, citing prosecutors.
A couple who happened to witness the incident later said they believed Couzens was an undercover officer and recalled that Everard appeared compliant.
Couzens drove the captive woman in the rental vehicle to his own car in Dover, and then transported her to a remote rural area located around 50 miles from where she was abducted. There, prosecutors said, he raped Everard before strangling her to death with his police belt.
Prosecutors said Couzens burned Everard's body, which was found a week after the murder in a stream near property the accused killer owned.
Couzens was arrested on March 9, 2021, and four months later he pleaded guilty to the accusations against him.
In September 2021, the convicted killer, now 49, was sentenced to life in prison without the possibility of parole, known in the United Kingdom as a whole-life order.
At the two-day sentencing hearing, Lord Justice Fulford noted Couzens put "significant planning and premeditation" into the crime and spent the night of the murder "hunting a lone female to kidnap and rape."
Fulford called Everard a "blameless victim of a grotesquely executed series of offenses," which, he said, were "devastating, tragic, and wholly brutal."
Everard's mother, Susan, told the court she was "tormented" by what her "precious little girl" went through at the hands of Couzens, BBC reported.
"I go through the sequence of events. I wonder when she realized she was in mortal danger," she said. "Burning her body was the final insult. It meant we could never again see her sweet face and never say goodbye."
The grieving mother added, "Our lives will never be the same. We should be a family of five, but now we are four. Her death leaves a yawning chasm in our lives that cannot be filled."
Couzens appealed the whole-life order and a decision on the case is pending.
Sarah Everard's death inspired a worldwide movement called #TextMeWhenYouGetHome. The hashtag is meant to raise awareness about violence against women, many of whom who have used it to share their own experiences of feeling unsafe walking alone.