Playmate Murder: 5 Things to Know About Dorothy Stratten's Rise To Fame And Tragic Death
Stratten, spotted as a teen by local pimp and promoter Paul Snider, shot to fame. When she decided to pull away from Snider, he did the unthinkable.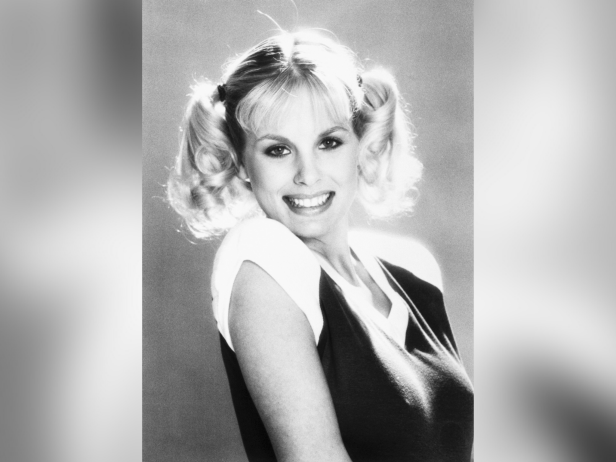 (Original Caption) 8/15/1980-Los Angeles: Playboy Magazine's 1980 Playmate of the Year, Dorothy Stratten, 20, was shotgunned to death late 8/14, apparently by her estranged husband who then committed suicide, police said 8/15. Her husband, Paul Sneider, 29, was apparently despondent over her decision to pose nude for the magazine, according to friends. She is shown in a recent photo.
A Canadian pimp with Hollywood dreams grooms a small-town teenager.
In 1978, Dorothy Stratten was working at a Dairy Queen in Vancouver, British Columbia, Canada, when Paul Snider spotted her. Snider, according to ABC News, was a local pimp and promoter who aimed to go to Hollywood, and he began grooming his teenage target to be his ticket to a new life. He eventually cajoled her into posing nude for a professional photographer in a bid for her to win Playboy's Great Playmate Hunt contest that year.
"It took him a little while to talk me into agreeing to taking some test pictures," Stratten once said. "I had never taken my clothes off for anyone I didn't know… It took me about two weeks to agree."
Stratten's test shots created an immediate stir when they arrived at Playboy's offices. Vancouver-based photographer Ken Honey "sent me the pictures and…I wanted her on the next plane," recalled Marilyn Grabowski, the magazine's former West Coast photo editor. "She was a total babe in the woods. I cannot remember another Playmate being that … I don't want to say naive … inexperienced, unused to her surroundings and not used to thinking that she was really beautiful."
The teenager's star quickly rises, and Snider makes sure he's always by her side.
Stratten didn't win the Great Playmate Hunt, but she did make a huge impression on Hugh Heffner, and he named her Miss August 1979 and gave her a job at the Playboy Club in Los Angeles.
Through it all, Stratten stayed close to Snider.
"She was on the phone with him daily when we shot her," former Playboy photo editor Grabowski noted. "She would call and tell him how great it was going. … She thought that whatever success she was having — and it was embryonic at that point — was totally due to Paul. She leaned on him."
Then, in June 1979, Stratten and Snider got hitched.
"She felt that this whole blossoming, this whole new world that came to her, came to her because of Paul," September 1978 Playmate of the Month Rosanne Katon-Walden said of the newlyweds.
Cracks begin to show in Stratten and Snider's relationship.
Former Playboy social secretary Cis Rundle said the Playboy Playmate and her husband/manager Snider's relationship began to change around 1980 when Stratten began getting more and more work, including as an actress on Fantasy Island and other big projects.
"I think he really thought, 'This is mine,'' explained Mariel Hemingway, the actress who portrayed Stratten in Star 80, the 1983 dramatic film based on Stratten's life. "He wanted ownership of her. He wanted to say that he owned something, that he did something… I think he thought he made her."
Snider's grip on Stratten begins to loosen, and she appears ready to move on.
Everything began to unravel for Stratten when filmmaker Peter Bogdanovich fell in love with her and wrote a part for the budding actress in his film They All Laughed. As Snider's control over Stratten began to falter, he grew increasingly desperate and jealous.
"As she started to slip away, he started to realize he owned nothing," Hemingway said. "He wasn't doing anything, nobody was admiring him. Hugh Hefner's not going to call him back… and then this deep, deep, deep, freaky thing that was going on inside of him took control and he lost it."
Snider attacks after Stratten makes a fateful — and fatal — decision.
Stratten moved in with Bogdanovich after they finished filming, and the rising star told Snider she wanted to move on from him.
According to Jeana Keough, Playmate of the Month for November 1980, Hefner and Bogdanovich had tried to forbid Stratten from being around 29-year-old Snider, who by that time was finding success of his own as cofounder of the all-male strip troupe Chippendales.
"She had to sneak. She had to lie. … She just misjudged that guy so badly," Keough said. "She just had that little flaw that was her flaw: not being able to see the evil in people."
On Aug. 14, 1980, Stratten made the fatal decision to visit Snider in hopes they could reach an amicable divorce settlement. That evening, investigators said, Snider raped 20-year-old Stratten and then fatally shot her in the face with a shotgun before killing himself.
"It looked like it was a horror movie — a staged horror movie — like mannequins and fake blood," said Patti Laurman, who discovered the murder-suicide scene. "That's a picture that never goes away, a mental picture that's stuck in here forever."