5 Things To Know About Pam Hupp And The Murder Of Betsy Faria
The murder of Betsy Faria gripped Troy, Missouri, when the terminally ill woman was found dead in her home just after Christmas in 2011.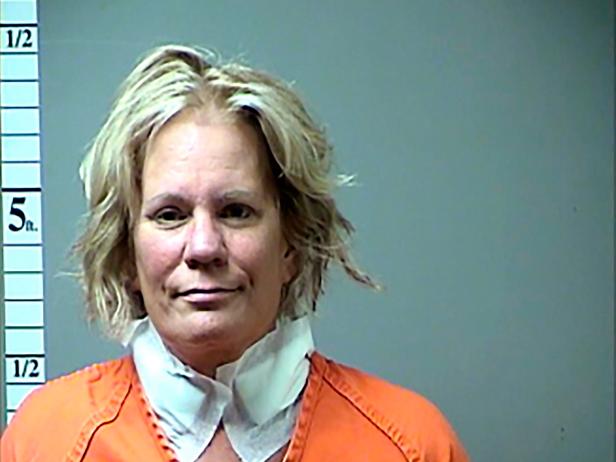 This 2016 photo provided by the St. Charles County, Mo., Prosecuting Attorney's Office shows Pamela Hupp. The Missouri woman will spend the rest of her life in prison after admitting that prosecutors had evidence to convict her of killing a mentally disabled man in what authorities believe was part of a complicated plot to divert attention from another homicide case.
Courtesy of the St. Charles County, Missouri, Prosecuting Attorney's Office via AP
Russ Faria had been to a weekly game night with his friends on Dec. 27, 2011, and was horrified to find his wife, Betsy, dead when he returned that night. The details behind the truth—that Betsy had been killed by her friend, Pamela Hupp—turned out to be more twisted and sinister than anyone could imagine.
Police were certain that Betsy's husband, Russ, had killed her
Russ Faria was at his regular Tuesday game night with friends the day Betsy was killed. Betsy, who was undergoing treatment for terminal breast cancer, had a chemotherapy appointment the day of the murder. Russ had planned to pick her up from her mother's house afterwards, but instead she let him know that her best friend, Pam, would be taking her home after treatment. Russ returned home that night and called 911 after he found Betsy with a knife sticking out of her neck. Authorities zeroed in on Russ after Pam painted him as an abusive husband who was out to get Betsy's life insurance money. Russ was wrongfully convicted for Betsy's murder in 2013 and served more than three years in prison before a judge overturned his conviction.
Betsy and Pam Hupp worked together
It took police almost 10 years to charge Pam Hupp in Betsy's death
Betsy was not Pam's only victim
Russ was awarded a settlement for his wrongful conviction