Narrated by world renowned criminal psychologist and trial consultant, Dr. Michelle Ward, THE MIND OF A MURDERER PODCAST expands on Dr. Ward's exclusive and chilling interviews with real life Hannibal Lechter like cold-blooded murderers, getting to the psychological core of how and why people commit murders. The six-episode podcast is available for download on iTunes starting Thursday, March 19. New episodes will be posted every Thursday on iTunes.

Episode 1
Bad to the Bone: Tracy Beatty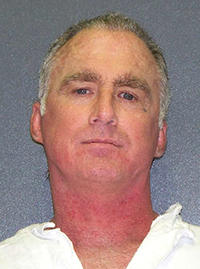 Listen to the podcast below:

In a fit of rage, ex-con Tracy Beatty savagely strangles and beats his own mother to death and then buries her in a shallow grave in her backyard. After making up multiple stories to try to cover up his crime, Beatty finally leads police to her body and confesses to the murder. Was this an unprovoked attack or is there more to this story than meets the eye? Dr. Michelle Ward travels to Texas's death row to speak with Beatty and try to understand what would drive a son to kill his own mother.



Episode 2
Cut Throat Criminal: Travis Runnels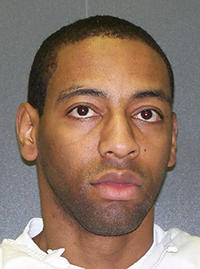 Listen to the podcast below:
Travis Runnels is a skilled thief who becomes addicted to stealing cars and jewelry on the Dallas streets. What begins as a joy ride quickly becomes a nightmare after Runnels gets charged for a robbery he says he didn't commit. But when the victim picks him out of a lineup, he gets the time... and is sent away for 70 years! Feeling wrongfully accused, Runnels becomes hardened and violent in prison, acting out against a system he's grown to hate. When a supervisor attempts to keep him in line, Runnels snaps, savagely slitting his throat from ear to ear. As he awaits his execution of death row, Dr. Michelle Ward will explore the real causes of his lethal rage.



Episode 3
Ivy League Killer: Jason Bohn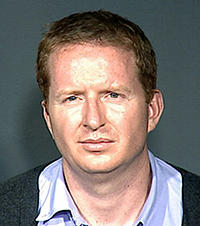 Listen to the podcast below:

Jason Bohn becomes a successful Wall Street attorney despite a childhood filled with neglect and abuse and an explosive temper. When he meets a kind, intelligent and young businesswoman, Danielle Thomas, it seems he's overcome his demons... until one night he beats and strangles her to death in an unprovoked jealous rage. He confesses to the crime but claims he can't remember a thing, due to a disorder brought on by his past. Nevertheless, Bohn is sentenced to life in prison for first-degree murder. Criminal Psychologist Dr. Michelle Ward probes into the mind of Jason Bohn to find out just how much he really remembers.



Episode 4
In the Heat of the Night: Janene Patton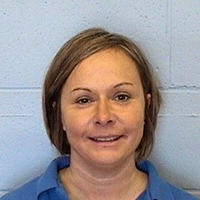 Listen to the podcast below:

Hot-tempered Janene Patton is quick to throw a punch at her husband Troy, but he stands by her side... until an alleged affair threatens to destroy their rocky marriage. After a heated bar fight continues all the way home, Janene tells Troy she's going to shoot herself, and locks him out of the house. But when Troy breaks in, Janene shoots him instead. She claims it was an accident but pleads guilty to first-degree murder. Dr. Michelle Ward goes behind bars to meet with Patton and find out what went so wrong that night - and what she's hiding.



Episode 5
Evil Rider: Karl Knapp




Listen to the podcast below:
When Jane Johnston dumps ex-con Karl Knapp after years of abuse, he goes on a rampage. Furious, drunk, and coming off a drug binge, Knapp shows up at her workplace and guns her down, along with two other innocent people. After a standoff with a SWAT team, Knapp is arrested and sentenced to 76 years in prison. Was this crime an act of desperation or a cold-blooded murder? Criminal Psychologist Dr. Michelle Ward goes behind prison walls to speak with Knapp and uncover the truth.



Episode 6
Rage and Rampage: Willie Trottie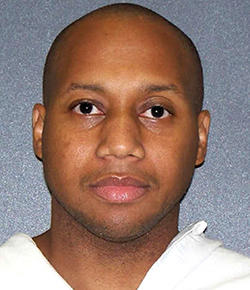 Listen to the podcast below:
After his parents abandon him, Willie Trottie grows into an insecure and jealous man, who will stop at nothing to control his girlfriend, Barbara Canada. When she attempts to protect herself and their baby from his abusive grasp, he reaches a boiling point. After stalking her, Trottie bursts into her parents' home and opens fire, killing Barbara and her brother. He's given the death penalty and in what could be his last interview, Criminal Psychologist Dr. Michelle Ward goes inside prison walls on Texas's death row to find out what drove him to commit such a horrific crime.